The vast majority of items that I create are sold online, and for that to be a successful venture, my photos have to be eye catching, colour-true, and show every angle for the remote customer. It is incredibly challenging to attempt to capture every angle in 5 photos to give that potential customer enough information so that they'll be compelled to press the "Add to Cart" button. Each listing has a description however, the photos that display in searches are what will bring a person into the listing, into my shop, and into my "Sold" listing.
I started taking product photos (the fancy term for "pictures of my buttons") while crouching in the garden. When winter hit, and this is Alberta Canada where -20C (-4 F) is the standard, garden photos were difficult because my hands kept freezing. I started procrastinating about photographing my items, my shop started to empty because I wasn't adding new items and… it was time to research another photography solution. My home is surprisingly lacking in natural light, something I'd never noticed until I had my camera out in an attempt to take these photos inside. As I balanced myself on the only window sill that had the right light, buttons falling everywhere as the precarious setup I was attempting fell over, I decided there had to be another solution. To be honest, I swore quite a bit while crawling about searching for the strewn buttons that had fallen off the box that had been balanced on the back of my couch. THEN I sat back and knew I had to find another way. There was: a light box. These boxes reflect light within, reduce glare, and make for a repeatable set of conditions for taking photos of smaller items. Since researching light boxes, or light tents, I've learned about light temperatures, background staging, reflection, and consistency. If someone shows up in the Etsy shop and all of my photos appear slightly different, I'd imagine confidence drops that the photos aren't really an accurate reflection of the item up for sale. With that in mind, my goal was to 1) make every photo consistent, 2) make every photo true to the item, 3) reduce or eliminate the time I am spending in Photoshop to modify the photos so that they fit goals #1 & #2. With a very limited knowledge of my manual settings on my camera, I set out to learn about using a light box, and how to use my camera to get the best results.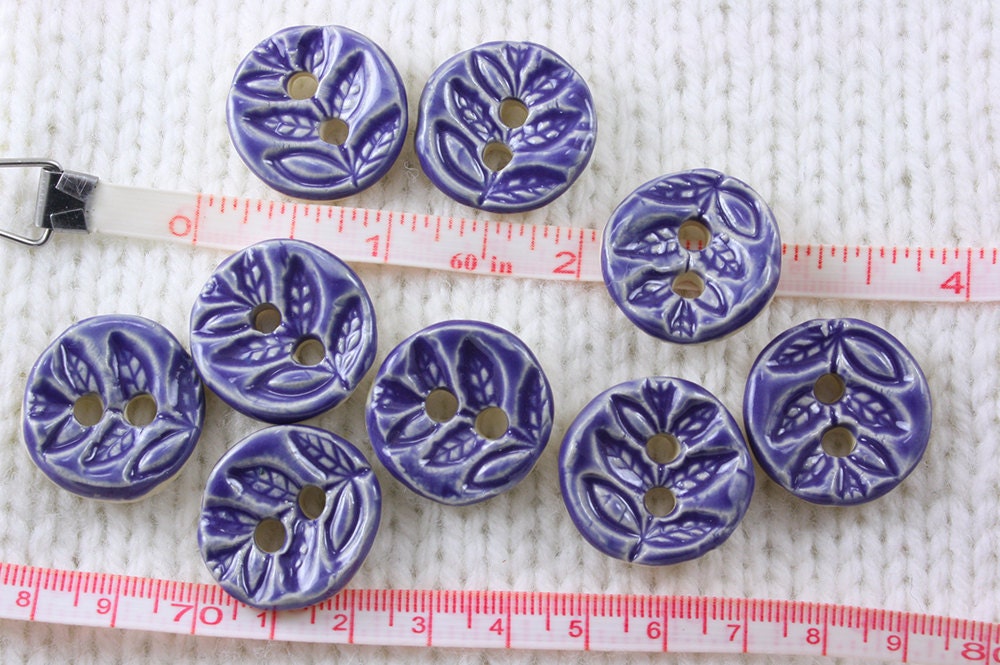 My lightbox isn't anything stellar or spectacular. I used these instructions to build my own DIY lightbox, which recommend a cardboard box, a couple of meters of white cloth, an exacto knife, tape, glue stick, and a large sheet of white bristle board. I'm crafty (I make tiny buttons out of clay!) and it was an easy and inexpensive build. I then added three inexpensive floodlights with 6500K bulbs. The entire setup was so easy to create that I kick myself for not doing it sooner.
I set the box up, lights on, used the white bristol board to set the white balance on my camera, and VOILA! Beautiful, true photos of my tiny little buttons that require NO EDITING.
No editing means I take photos and upload them without having to spend extra time (aka labour) to edit each photo for colour/brightness. With this, my profit margin moves up a smidge and I don't have to increase prices.
Ode to my lightbox, a saving grace for me.